Service Overview
If you would want to make a classy, unique as well as sophisticated look in your room, you can consider a subtle pinstripe finish effect in harmonious colors. The key to making a smooth and shiny appearance is to select colors that resemble in order to generate an amazing result. With regards to Pin Striping finishes service, look no further. We are here to serve.
Cabinet Painting and Adding a Pinstripe Glaze
Make your own custom-tinted glaze by adding colorant such as wood stain or paint to clear glaze. Don't mix oil- and water-based materials. You can glaze some laminate cabinet doors successfully.
Sand the whole door enough to scuff the surface, even if you are only applying glaze to part of the door. Apply a coat of special bonding primer made for painting laminates before applying glaze and sealer.
Image: http://www. Norbandys. Com/industrial-style-kitchen-island/entity/826e/industrial-home-kitchen. Html an industrial style kitchen evokes an urban loft – even if it's in the middle of the suburbs. The functional and authentic style leans on design elements of metal, wood, stainless steel, and sleek lines. High sheen white kitchen cabinets and stainless steel appliances are a staple. To turn your kitchen industrial chic, go for the gloss when painting or choosing your cabinets. A white shining subway tile backsplash also adds shine. This is to contrast the other half of industrial style – the gritty, exposed brick, factory-inspired side. There are no warm fabrics or floor rugs here, but a contrast of wood and metal. Pair a wooden table with metal chairs, or choose industrial bar stools for your kitchen island. Mimic metallic with gray paints, and aim for light fixtures and metal accessories that would look at home in a warehouse workspace. For more lighting inspiration, check out kichler lighting's kitchen gallery. For a quick diy to your existing cabinets, remove the hardware and install modern edge cabinet pulls. These line the side or bottom of the door and do not interrupt the clean face of the cabinetry front. It gives the illusion that there is no handle at all. They can also be installed at the tops of drawers for a clean drawer pull. Replacing kitchen hardware with an industrial modern matte nickel cup cabinet pull or a stainless-steel pinstripe cabinet pull can use the existing drill holes in the cabinet face while still adding that elemental touch.
How To Get A Perfect, Glossy Paint Finish!!
And finally, the last step is to actually paint. I used a foam roller meant for painting smooth surfaces to pain the flat areas and i used these paintbrushes for getting into smaller areas. After hundreds of painting projects, i've learned that the paintbrush you use matters. A lot.
I've turned into a bit of a paintbrush snob, so when i saw these decoart paintbrushes i wasn't even planning to use them at first. But i decided to give them a try, and i am so glad i did. The bristles are extra soft and are perfect for getting a very smooth finish. I will definitely be using these again in the future.
Even if your cabinets are in near-perfect condition, you still have to sand them so the paint will stick. Use sandpaper in the middle of the spectrum (150 or 200 grit is good) and just give all of the surfaces a quick buffing. "you're not trying to get down to the bare wood," says petersik. "you just want to take the surface from glossy to matte. ".
Paint mdf to give it a colorful but damage-resistant finish. Keep your dust mask and protective goggles on while painting. Brush the paint over the entire door in a single, consistent layer. After letting that layer dry, flip the door over to paint the other side. You may need to add 2 or 3 layers to perfect the finish.
After the tedium of cleaning, filling and sanding, picking up a paintbrush will seem like a reward: a new surface and a new color are about to emerge. If cabinets are heavily stained, use a stain-blocking primer such as b-i-n, a tinted shellac made by wm. Zinsser & co. It dries quickly and seals knots and other surface defects that might bleed through the topcoats. But in most situations, according to harrison paint's shinn, stain-blockers should not be necessary. He suggests either an alkyd or 100 percent acrylic latex primer. If you have stripped cabinets to bare wood, bonadies recommends using an underbody, a special type of primer that fills minor surface imperfections. This will produce a smoother finished surface.
Once in a while when i'm priming or painting cabinets or furniture, i'll finish up thinking i just applied a perfect finish to my masterpiece…only to discover at some later date that there are a few imperfections. Lighting has a lot to do with these discoveries which is why using a work light to illuminate your piece while you paint is so important. But sometimes you find imperfections in your paint job, regardless of how hard to tried to do a perfect job. So what to do when you find these drips and lines?.
Premier Cabinet Painting & Refinishing
In the class we cover the basics of every step of diy cabinet refinishing. First, we teach you how to label—seriously, this makes your life a lot easier—and take down cabinets. Cabinet door and drawer face removal is an extremely important, but often overlooked, part of diy cabinet painting.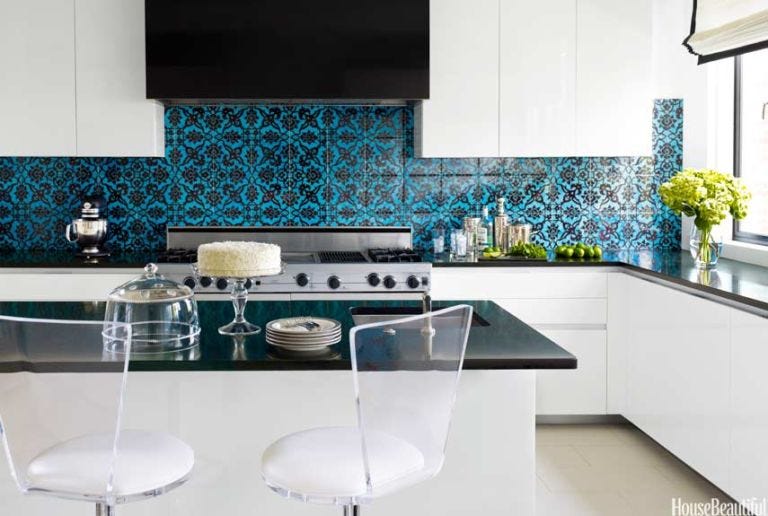 We then move into cleaning and prepping cabinets and bases, which is one of the most critical, but admittedly most boring, parts of the job. You can't successfully paint cabinets without knowing how to clean cabinets.
This refinish kitchen cabinets project isn't as involved, or as messy, as a complete kitchen remodel, but it's still a major undertaking. Be prepared to devote three or four weekends, a lot of elbow grease and maximum brainpower. There's not much carpentry work involved, but you'll have to plan carefully and measure accurately to get the cabinet doors right. The painting is mainly a matter of perseverance. You'll spend a lot of time cleaning, sanding and spackling before you can even think about putting on paint for the kitchen cabinet refinishing project.
It's time to transform your kitchen cabinets you've found the best cabinet painters in orlando and surrounding areas. We specialize in cabinet painting, cabinet refinishing, cabinet staining and cabinet glazing. If you're looking to update your cabinets and bring them back to life, then you've come to the right place. Cabinet painting and cabinet refinishing is highly technical and requires an experienced cabinet painter to get the job done right. This is also true for cabinet glazing and cabinet staining. Whether you'd like to freshen up or completely transform their color, you can. Give us a call to get started with a free estimate: 407-537-0715.
When it comes to choosing paint for your cabinet refinishing, finding the right cream color may be your first priority, but using the right formula is just as important. In a kitchen, an oil-based formula is your best bet because it dries to a harder finish than water-based paint, so it's more durable and easier to clean. For the most attractive antique glaze finish, choose a cream paint shade that leans more toward white than yellow. You can use a foam roller to apply paint to the larger surface areas of the cabinets, but use a brush for inside edges and any small crevices that the roller can't reach. When it comes to painting the doors, you can only do one side at a time because the paint must dry for at least 24 hours on each side. Painting the back of cabinet doors does give them a more polished look, but it is an option step.
Cabinet Painting & Refinishing Made Simple
Distressing is another way of giving your kitchen cabinets a totally different look. The distress process can be done on painted cabinets, stained cabinets or on raw wooden cabinets which will then require further refinishing. This is a great look if you want to make your cabinets look aged. The cabinet distressing process involves using simple household tools like a hammer, chisel and hole punch. If you have a few nails or chain lying around, that would be good too.
Pinstriping Paint & Supplies
How to pinstripe like a master with pinstriping pro tramp warner of 1-shot paint at eastwood pinstriping products show your individuality with pinstriping that adds a simple stripe or two—or a totally unique "expression of your eccentricity"—to your ride! all you need for auto pinstriping is your imagination, a little practice, and top-notch pinstriping supplies from eastwood. Actually, you don't even need your imagination, since you'll find pinstriping designs, kits and decals here to make your project even easier.
Spray Paint Project Steps
Filed under: diy , painted furniture painting kitchen cabinets is one of the best ways to turn a kitchen from drab to fab. One of the most asked questions i get here on the blog is always about painted cabinets but especially how to glaze cabinets? i thought today i would go through all of my steps, tips and tricks for you. If this is a project you are willing to tackle yourself, your budget will thank you!.
Spray painting is very easy. Anyone can do it, but there are a few simple steps you should take to prepare your project to ensure that your spray painting experience is as successful as it can be. To prep your surface, you should: clean it with soap and water and dry it off.
Photo: zillow digs home in purchase, ny an outdated kitchen puts a damper on daily meal prep and entertaining, but a full-on kitchen renovation is rarely in the cards. Instead of spending thousands of dollars, though, homeowners can transform the space with a simple diy project: glazing their cabinets. Glaze is a semi-clear coating that's often applied on top of kitchen cabinets—preferably ones that have been freshly painted or stained—to enhance architectural details like corners and molding with subtle shading. With a wide array of colors to choose from, most homeowners opt for either dark glaze on stained cabinets or white glaze on lighter-colored cabinets for a subdued rustic vibes. Dark glaze on light cabinets skews even more dramatic and antique by using extra shadows to accentuate surface details. Perhaps the best part of working with glaze is that there's no regret. Start with subtle and work until you're satisfied, or wipe away with paint thinner and begin again. Why delay? learn how to glaze kitchen cabinets with these steps and achieve a trendy vintage vibe this weekend.
Is a DIY Cabinet Painting Class Right For You?
By diy maven on aug 22, 2012 painting kitchen cabinets is great for a budget update, but not everyone relishes doing it, and for good reason. When you have 30+ door and drawer fronts laying all over your garage floor, you'll understand why. It's a lot of work, if you're going to do it right. To make life easier, here are five easy, fast and inexpensive ways to refreshen your kitchen cabinets without all the bother and commitment to the painting process.
Before You Spray Paint a File Cabinet
The best way to paint kitchen cabinets is with a paintbrush and small roller. Spray painting is also an option if you want the process to move more quickly, but it can be tricky. When you're ready to get started, clear off your kitchen counters, empty your cabinets, and cover your backsplash and appliances. Remove all of the hinges, hardware, doors and drawers from your cabinets. Label each door with masking tape so you'll remember which one goes where and put all of the hardware in plastic bags so you don't lose anything. If you can fit a worktable in your kitchen, it will be much easier to paint the doors. If you don't have a large worktable, 2×4 boards propped on buckets or boxes will also work. If you don't have those materials, work on top of a drop cloth.
tattoo shop policy print from an original hand painted and lettered sign. Tattoo deposit policy, parlor decor, artist gift, cash only by zekesantiquesigns on etsy view this pin.
PinStriping Finishes
Pinstriping finishes surely make your kitchen and other parts of your home exceptional, and stylish. And we can help you obtain that!